Explore our interactive displays
Discover the amazing secrets of the mighty barramundi at The Les Wilson Barramundi Discovery Centre, the only hatchery in the world to breed the Southern Gulf strain of this iconic fish!
From humble beginnings with second hand, donated equipment the Centre was started by a group of professional fishermen who set out to restock the local waterways with fingerlings to ensure a sustainable fishing future for years to come. They became known as the Barramundi Restocking Association.
The brand new interactive and state of the art Interpretive Centre provides the history, stories, lifecycle and habits of these sought-after fish. Discover the wetlands and mangroves and learn about the incredible birdlife and stunning southern Gulf flora.
Watch an amazing short film in our theatre – about Barramundi, the fishing industry and our wonderful community of Karumba, and hear stories from the Commercial fishermen who catch them.
Enjoy views over the saltwater lagoon, displaying flora and fauna straight from the Norman River.

Enjoy a quality coffee or scrumptious meal overlooking the beautiful lagoon at the Barra Bites Cafe!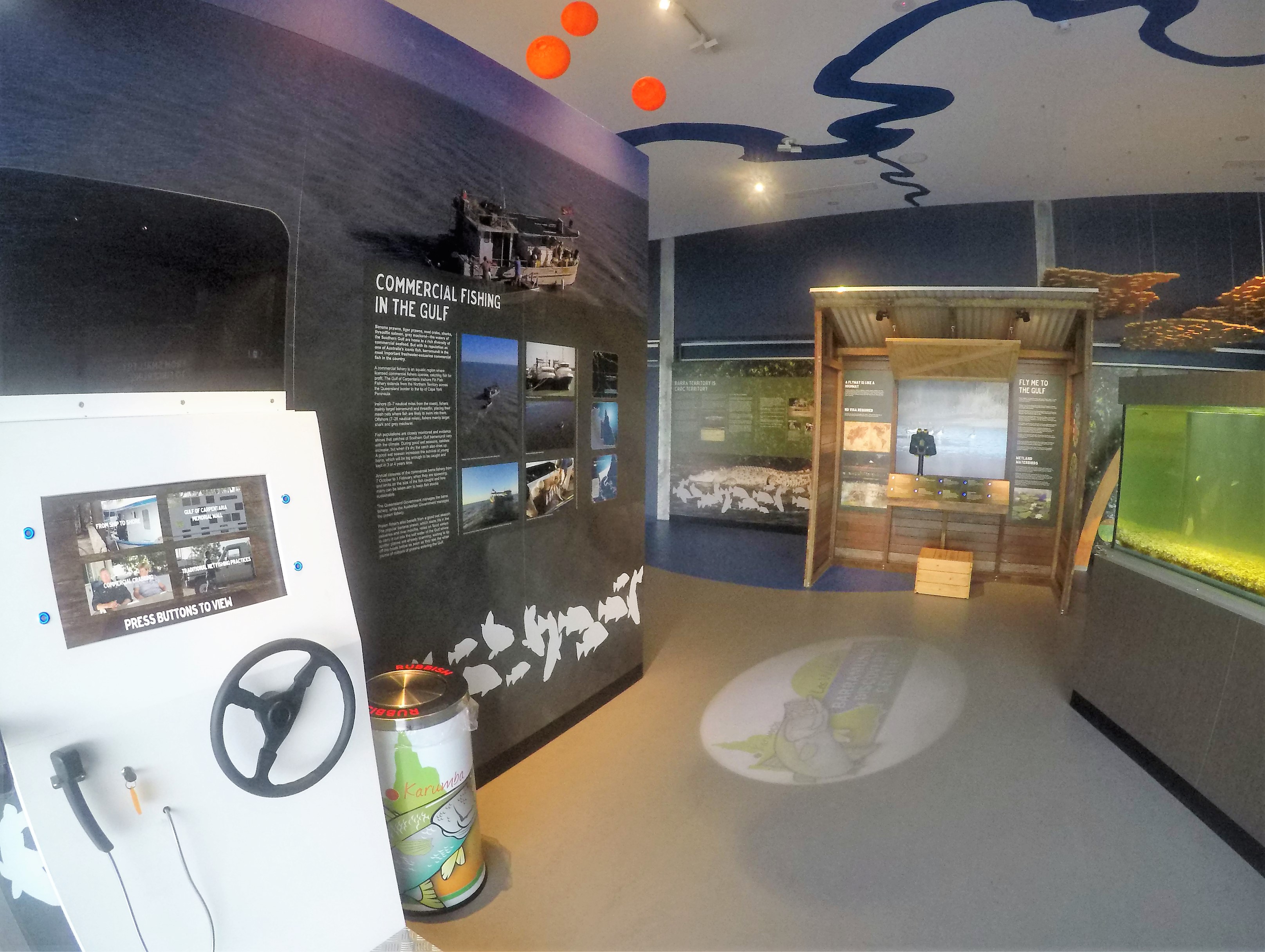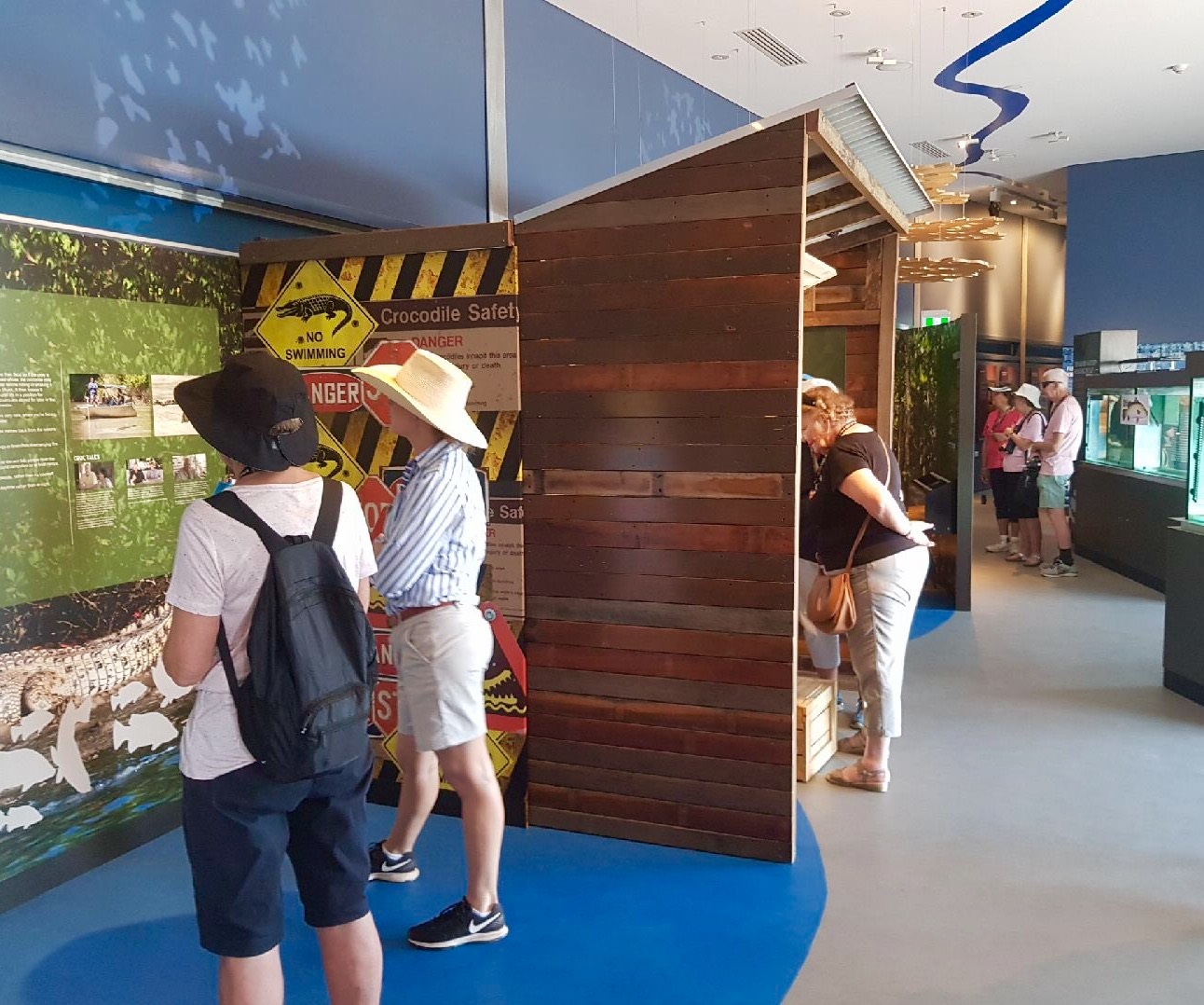 Experience our Guided Barramundi Tours
Get all the background information on the unique Southern Gulf strain of Barramundi. See our amazing 1m+ retired brood stock as well as our special panda and platinum fish!
You get to hand-feed those amazing creatures – if you dare!
Make sure you have your camera or mobile phone ready for the action…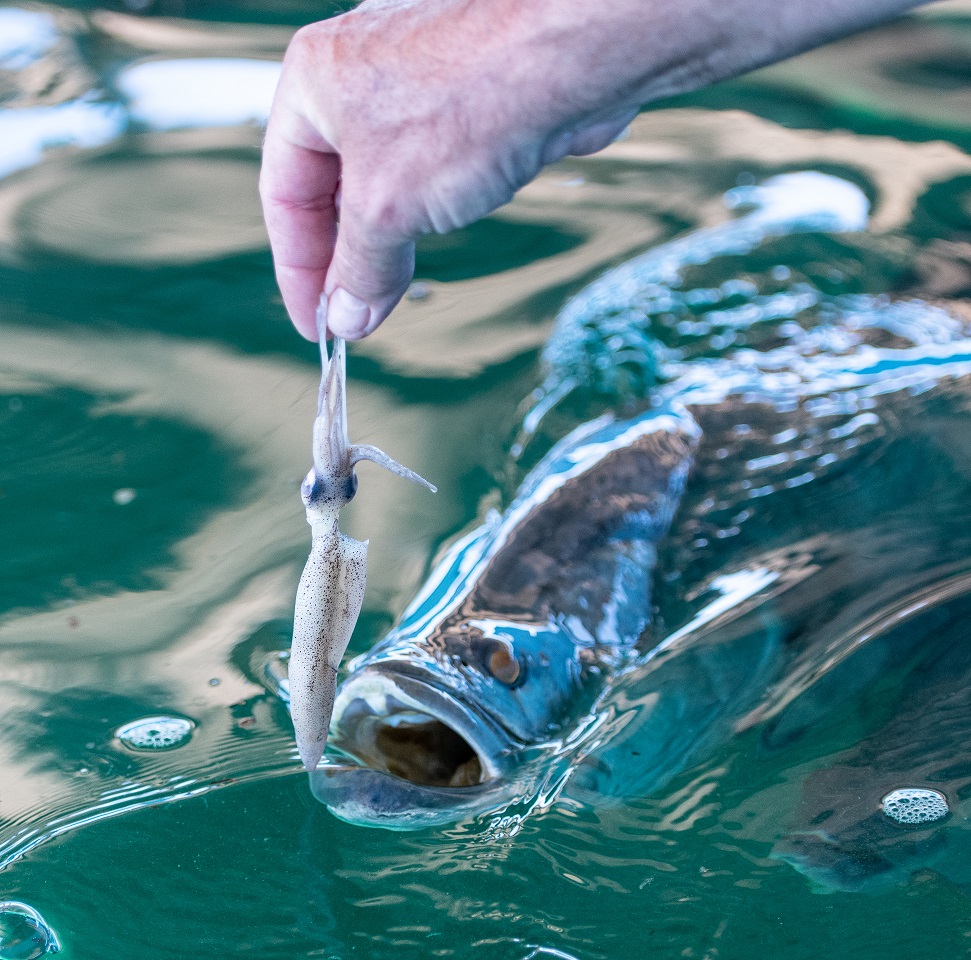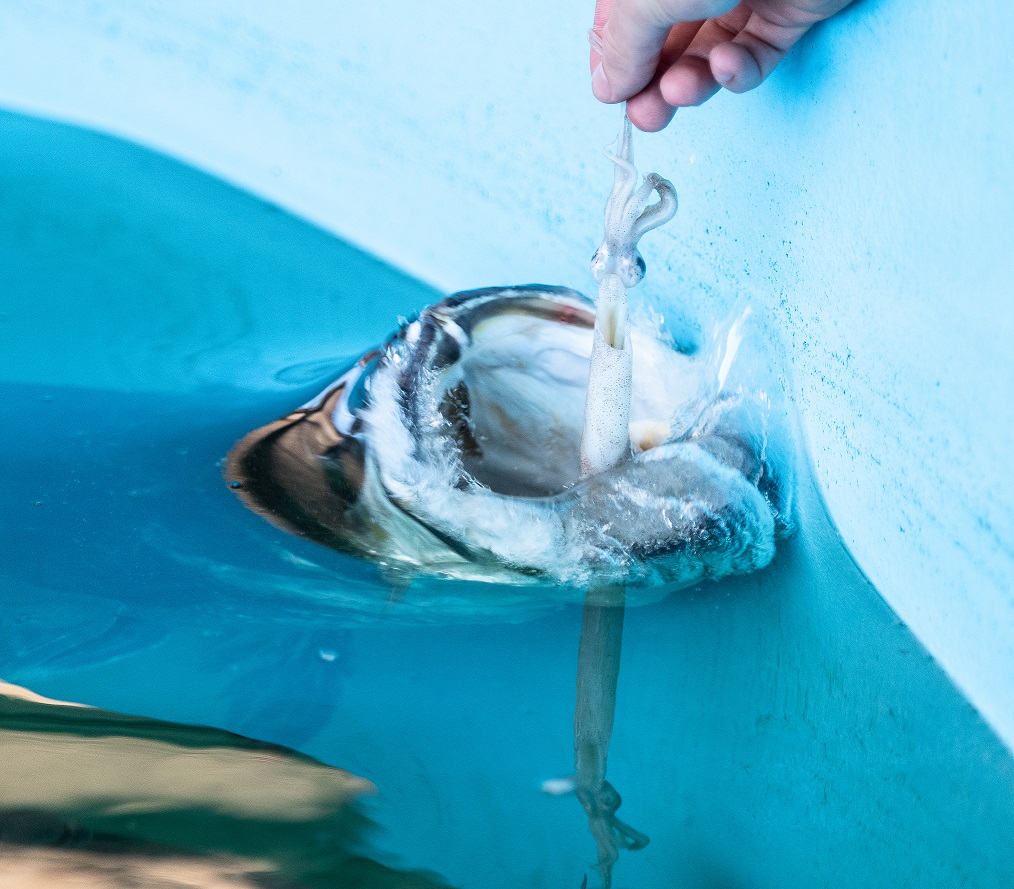 There is a lot to see and do at the Centre so plan on spending anywhere from 1 – 2 hours here depending on whether you take a tour or just want to explore at your own leisure. Tours are held throughout the day and take approx. 35 minutes for the Feed-A-Barra tour and 65 minutes for our Behind-the-Scenes tour. Tours leave promptly at;
Behind-the-Scenes (includes Feed-A-Barra) – 9:30am & 2pm (2pm not available on Tuesdays)
Feed-A-Barra – 11am, 12pm, 1pm & 3:30pm (12pm is not available on Saturdays)
Please arrive 10 minutes before departure so we can check you in. Places are limited but you can book in advance online to secure your spot.
Be sure to allow some extra time to enjoy shopping for souvenirs, dining at the café or exploring the Art Gallery and the Visitor Information Centre.
Services and Facilities
To make sure that your visit is enjoyable and memorable there is an extensive list of services and facilities available that will help you plan your ideal Discovery Centre experience.
Accessibility
Disabled parking
Disabled amenities
Guide/Service dogs are permitted – no other dogs allowed
Ramps, pathways and all internal areas are designed to be accessible by most transport aids contact us on 4745 2211 for more information
Free admission for carers with government issued companion cards who will be performing this role during their visit
Facilities
Online ticket sales
Visitor Information Centre
Retail Store
Restaurant/Café
Conference / Meeting Room
Free car parking
EFTPOS
Air conditioning
Free WiFi
Extensive outdoor areas and
Large saltwater lagoon