Fishing Charters
There are several fishing charter operators to choose from including those specialising in Barramundi Charters— it is always a good idea to plan ahead if you are thinking to do a charter – just so you don't miss out on the fun!
River Cruises
Sunset, Birdwatching, Croc Spotting and special occasions, events or functions. We can assist with information and again remember to book ahead to avoid missing out.
Bird Watching and Photography
All year round there are opportunities and seasonal changes with migratory, savannah, marine, parrots, birds of prey and more.
Karumba Waterpark and Swimming Pool
A great place to cool off, get some exercise, take the family or just chill out
Karumba Walking Track
Joining Karumba Point to Karumba town approx 3.5km long—passing through marine salt/flood plains and over mangrove/marine creeks— additional information is available at the Karumba Visitor Information Centre or check with us for details. Some 30 interpretive heritage/history signs are now in place in and around Karumba and Karumba Point areas— the Karumba Visitor Information Centre has location maps.
Bowls, Golf and the Karumba Recreation Club
There are social bowls activities throughout the year and golf tournaments on Thursday and Sunday mornings through the year—everyone is welcome. There are honesty boxes for golf and bowls outside these times and golf clubs/buggies are available for hire. This is a not for profit community operated club.
The Gulf is home to the Morning Glory Cloud
The Morning Glory cloud is a rare meteorological phenomenon consisting of a low-level atmospheric solitary wave and associated cloud, Burketown is a centre for cloud chasers in the later months of each year with gliders, photographers and those wanting to experience these amazing clouds – as the Gulf of Carpentaria and Gulf of Mexico have the highest rate of formations anywhere in the world. In Karumba these morning glory clouds can be experienced most usually from August through to November – early morning – unforgettable.
Croc and Crab morning nature cruise
An exciting nature cruise on the Norman River and Six Mile Creek, enjoy the history of the Karumba Port followed by:
– Crab Pot Lifting
– Crocodile and bird Spotting
The Sand Island Sunset Cruise
Commences with a Karumba Port tour before venturing out to Karumba's favourite sunset viewing destination – The Sand Island
The gulf region is renowned for it's spectacular sunsets.
Cruises operate May – September. Please call to book as cruises may not run everyday.
Kerry D Fishing Charter is a locally owned Karumba fishing charter business offering you the benefit of years worth of experience in finding some of the best fishing on offer anywhere in Australia!
We operate 7 days a week, all year round!
Located in Karumba, Queensland with fantastic access to Australia's Gulf of Carpentaria we are in a truly perfect position to take you to the most phenomenal fishing spots it is possible to experience to catch a wide variety of fish.
Bookings: 0427 459 275 or 07 4745 9275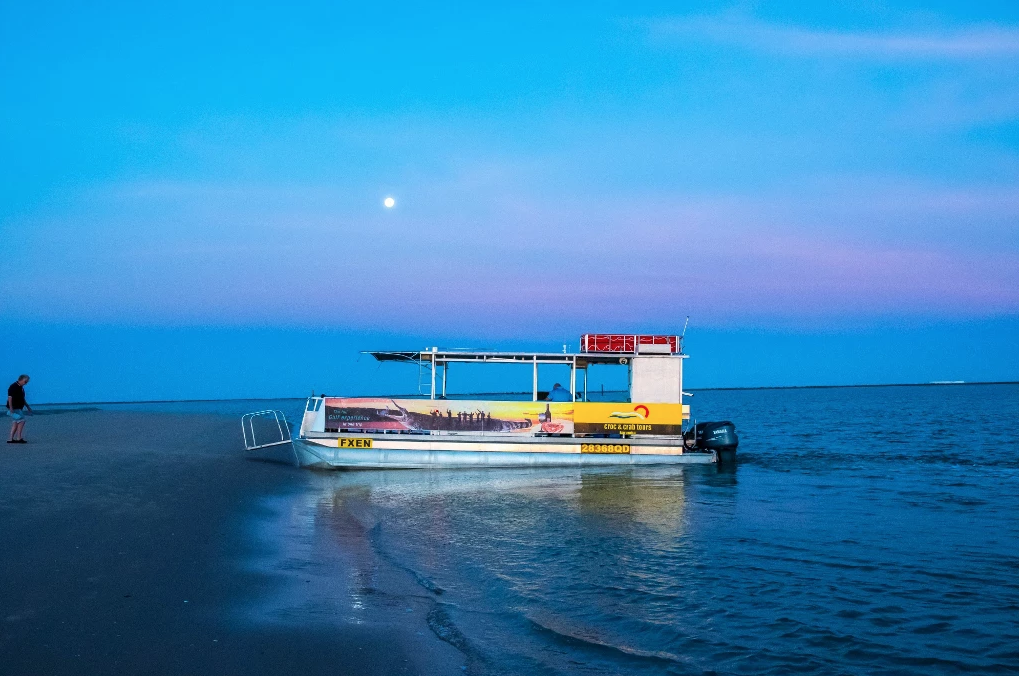 Karumba's number one in River and Gulf Cruises
Explore the mangrove lined waterway of the Norman river with the Ferryman. Our wildlife adventures include Bird watching, unforgettable Gulf sunsets and croc spotting cruises over the Gulf of Carpentaria
Established in 1990
Ph: 07 4745 9155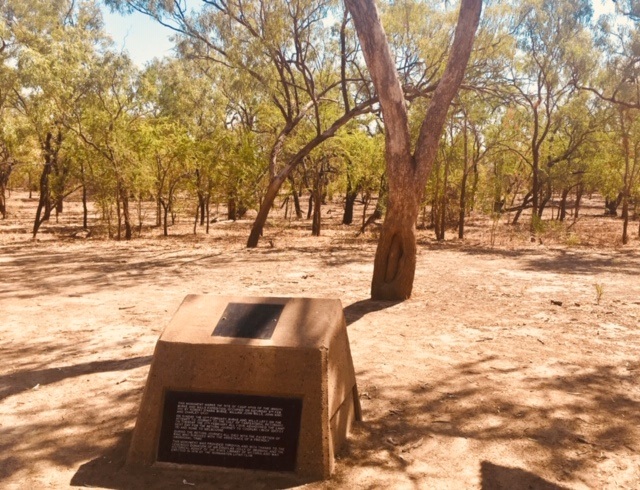 Burke and Wills' Camp B/CXIX and Walker's Camp are located 35 kilometres (22 mi) south-west of Normanton. They are about 2 kilometres (1.2 mi) south of the Normanton-Burketown Road and close to the Little Bynoe River. The sites are located above the waterline on small, seasonal overflows of the river.
Both campsites are accessible via the Burke and Wills Access Road, which runs south off the Normanton-Burketown Road. Both sites are located on unremarkable, dusty landscapes showing no evidence of the dramatic events that took place there. The Burke and Wills Camp B/CXIX is marked by signs and memorials and enclosed by a graded track. Visitors are able to bring vehicles onto the site via this track.